Cableguys has updated the public beta of its Curve 2 software synthesizer for Windows and Mac to Beta 12.
Curve introduced unique waveform editing and preset sharing to the world of synthesizers. Version 2 is in the making, taking its preset sharing steps further and adding more creative sound features. All this while keeping its ease of use, at an excellent sound quality.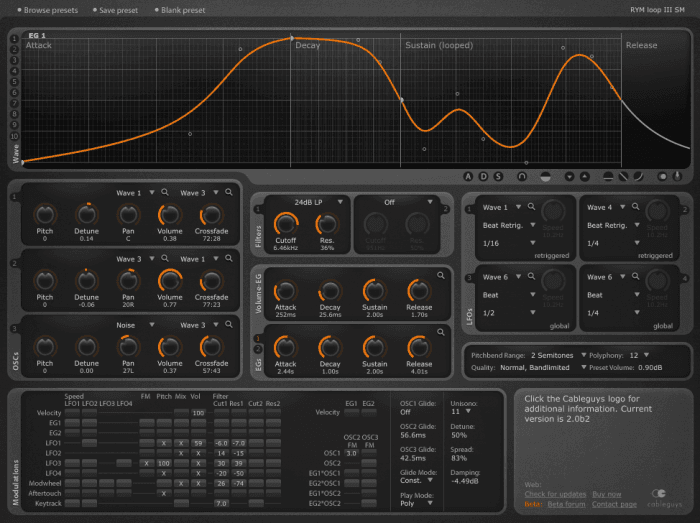 Curve 2 features enhanced audio, an expanded preset library, improved usability & more.
Changes in Curve 2 Beta 12
Revised way modulations are calculated.
New modulation mode introduced.
Modwheel and aftertouch are now also set up via macro controls for greater flexibility. Old presets are converted automatically.
Cableguys has announced that the release date of Curve 2 is set to October 1st, 2012.
Everyone who purchases Curve 1 or the Cableguys Bundle now, will get a free upgrade to Curve 2 on day of release!
Curve for Windows and Mac (VST/AU/RTAS) is available to purchase for 119 EUR/$159 USD.