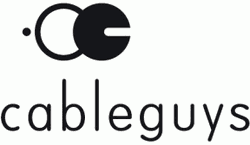 Cableguys has announced updates for its Curve, FilterShaper and WaveShaper CM plug-ins.
In some setups, using a flat waveform in an oscillator could lead to erroneous output in Curve, which we fixed. And we've also fixed a UI bug which could occur after editing macros in Curve or MIDI assignments in Curve, FilterShaper or WaveShaper CM. Download the new versions of Curve and FilterShaper.

You can get Curve 2 CM and WaveShaper CM for free with Computer Music Magazine and Curve 2 BE for free with the German Beat Magazine.
More information: Cableguys