Cakewalk has announced ProChannel support for the +10db David Bendeth Signature Series Compressor plug-in from Boz Digital Labs.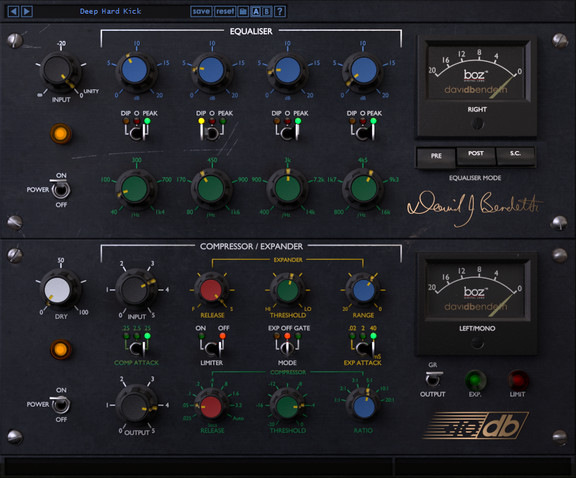 The +10db Compressor Plug-in, the brainchild of producer David Bendeth (Paramore, Breaking Benjamin, Papa Roach, Of Mice & Men, A Day to Remember) and audio plug-in designer Boz Digital Labs, is a channel strip plugin meticulously modeled after one of the industries most iconic hardware compressors.

This rare analogue unit has never before been designed into a plug-in. Along with harnessing the sonic feel of this unique piece, the +10db also comes with 10 presets that were created by Bendeth, allowing users' drum and vocal tracks to benefit from his years of experience in the studio.

SONAR's ProChannel was a feature that was introduced in SONAR X1 Producer, and has continued to evolve. This analog-style channel strip offers SONAR customers the ability to create their own mixer architecture, with customizable mixer channel strips. Accessible on every track and bus inside of SONAR, musicians can get that epic, vintage sound of classic records from the past 25 years.

"Both Boz and I are excited about the prospect of working with Cakewalk and supporting SONAR, " says Bendeth. "They have such a great long history in the world of computer-based recording. We are also very proud of the +10db compressor and look forward to future collaborations with Cakewalk in the coming years."
The +10db Compressor includes three separate plugins: +10db Compressor, +10db Equaliser and +10db Channel Strip. The Compressor and Equaliser will be available as ProChannel modules and all plugins will also be available as AU, VST3, AAX, and RTAS on Mac and Windows-based digital audio workstations.
The plug-ins will be available at the Cakewalk Store starting late January, 2015.
More information: Cakewalk