Cakewalk has announced availability of a free update for Z3TA+ 2, the powerful second generation waveshaping synthesizer.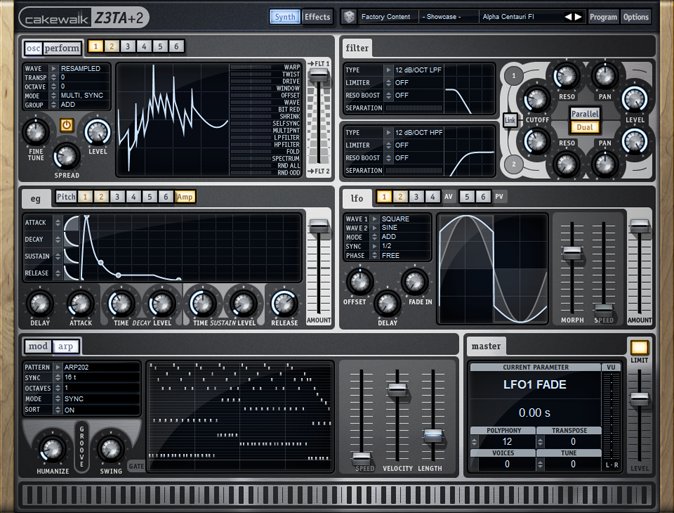 The Z3TA+ 2.1 update provides numerous usability enhancements, optimizations and overall improved performance.
Changes in Z3TA+ v2.1
Scala tuning files are now supported with the latest full library of Scala tuning files from the Scala homepage are included.
Users can now search for presets using the Preset Search button.
Arpeggiator Auto Fit mode loads any MIDI file and intelligently adjusts the data to work as a new arpeggiator pattern. Arp patterns can also be dragged to host applications for customization.
New Program menu options have been added, including the option to set any preset as the default preset, display a list of the most recently loaded presets, and the ability to import banks in their original order.
Memory usage has been greatly improved.
And many more enhancements, improvements, and bug fixes.
All registered Z3TA+ 2 customers can download the free Z3TA+ 2.1 update at www.cakewalk.com.
More information: Cakewalk