Resonance Sound has announced the release of a free sound pack featuring a collection of over 400 presets for various popular software synthesizer instruments.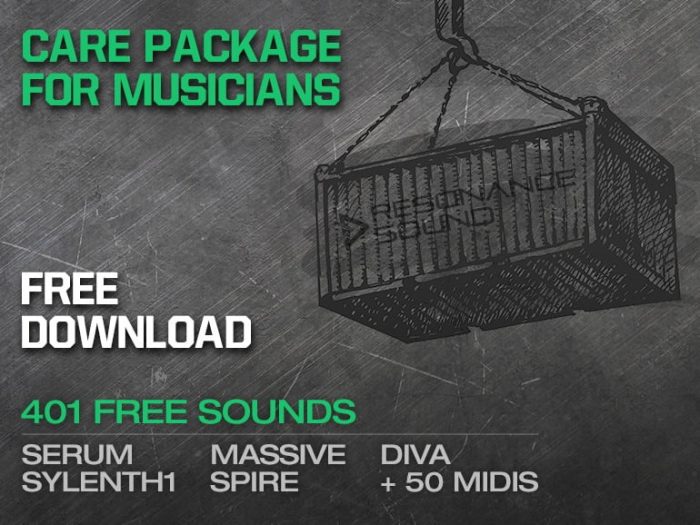 Right now due the Covid-19 pandemic, many of us are forced to restriction of their everyday life by isolation and feeling the uncertainty caused by this unprecedented situation. Especially, musicians are very effected – almost all performances, events, tours and bookings have been canceled. Probably for everyone concerned, an incredibly frustrating situation.

At Resonance Sound, we want to support the music community in this difficult time, and help people at home to be creative and thus, if possible, to distract themselves from the concerns of the current situation. To use the extra time at home or in the studio in a positive and creative way. So we put together a package from almost all our exclusive soundsets from the last years, as a small "Care Package for Musicians".
The free download includes 401 royalty sounds for Serum, Sylenth1, Massive, Spire and Diva, alongside 50 MIDI files.
More information: Resonance Sound