CEntrance has announced that it will be participating at the 2014 Winter NAMM show in Anaheim, CA.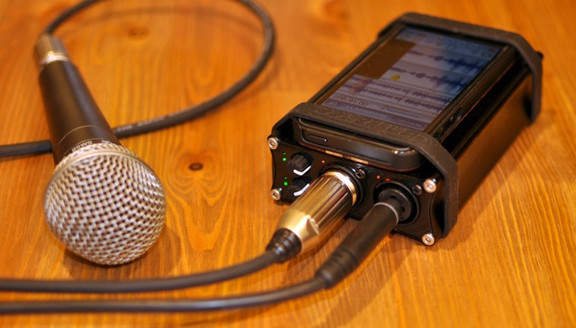 This year, CEntrance will showcase its full line of products for recording and playback, including the best-selling HiFi-M8(r) DAC and amplifier for iPhone and the newly released MixerFace(r) mobile recording interface based on the same portable technology. The company's exhibit will be located at booth 7327 in the Arena, located near Hall A.

MixerFace is a mobile recording interface that connects professional microphones with smartphones, tablets and laptops. The small, battery-powered device fits under an iPhone. It features two studio-grade microphone preamps and rich digital connectivity options, enabling professional-quality location recording. MixerFace integrates the smart phone into the audio production workflow, creating mobile recording capability for the modern, on-the-go musician, broadcaster and VO artist.
MixerFace is currently the subject of a successful crowd-funding effort on Indiegogo. The Indiegogo campaign lasts until January 31st, 2014.