Cherry Audio has announced that some new modules for its Voltage Modular synthesizer have been released.
The new FM Bundle includes FM Station and Poly Station, powerful four-operator FM oscillators that precisely recreate the punchy, crystalline tones of classic DX-series FM synths of the 80s.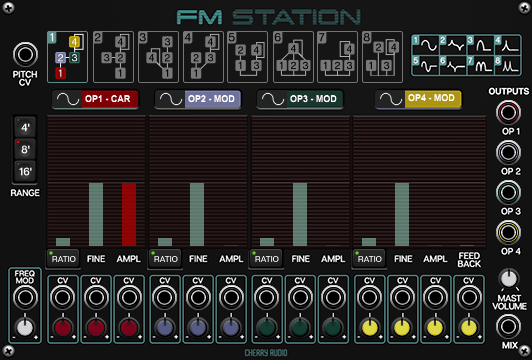 Also included are mono and poly editions of EG Station, graphic envelope generator modules featuring eight fully independent envelope generators with velocity CV inputs, and super fast and easy normalled connections.
Take an in-depth look into the ideas of FM synthesis, as well as the capabilities of the new FM Bundle, by diving into Mitchell Sigman's new FM Station overview video.
The FM Bundle is on sale for $19 USD for a limited time (regular $29 USD).
Also available is the Syrup Bundle for Voltage Modular by MRB, an intense, detailed model of the Mutuable Instrument's Ripples hardware filter, with more features and versatility than the original.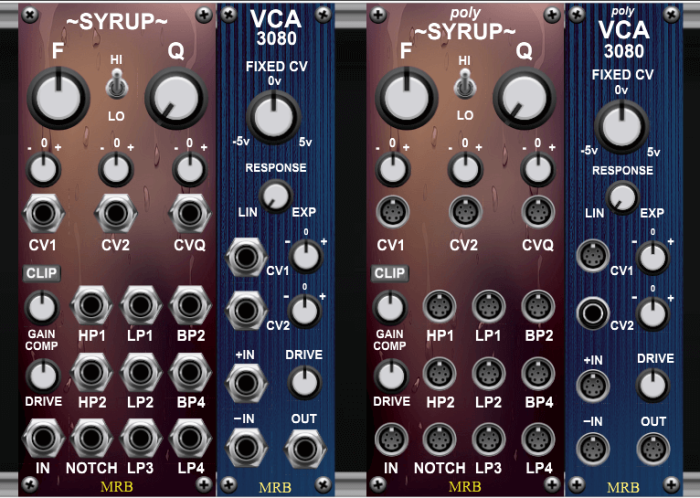 Syrup provides 9 simultaneous filter outputs, and mixing these in various combinations (or panning them in stereo) can yield amazing, unique timbres and stereo images. The included VCA3080 modules provide a faithful circuit emulation of the VCA found on the Ripples hardware modules.
The bundle is on sale for $20 USD (regular $50 USD).
Furthermore, Voltage Modular has been updated. Version 2.0.25 includes minor bug fixes, as well as an important fix for users experiencing problems using polyphonic MIDI-generating modules in the Plug-In Host modules.
New users can purchase Voltage Modular at up to 50% off regular at Cherry Audio and distributor Plugin Boutique, with Voltage Modular Nucleus 2 being free.
More information: Cherry Audio