Chriss Ons has announced the release of PERC+, a percussion library for Native Instruments Kontakt.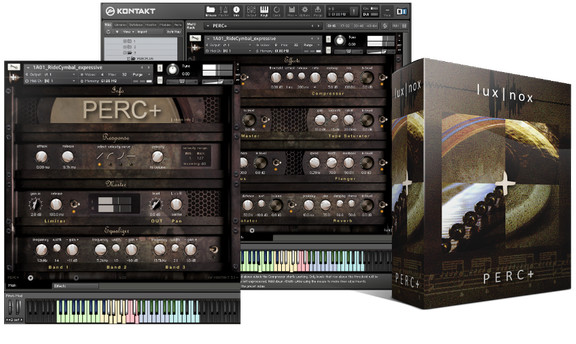 PERC+ (for KONTAKT 5.1) is a percussion sample library containing over 14 GB / 10.000+ samples of sounds made with a variety of cymbals and gongs, metal objects, prepared frame drums and upright piano.

The sonic character of the 64 included instruments ranges from mellow and delicate (brushes, taps with fingers) to downright aggressive and experimental (a.o. articulations using bow, metal chains).
PERC+ features
14.3 GB recorded sample pool, 48 kHz/24-bit stereo.
1,0.371 audio samples (in full version), 9.721 samples in .ncw/lossless compression format plus 650 .wav files from the original sample pool.
64 .nki instruments (built with Kontakt v. 5.1.0.6066).
The library is available at JustGiving.com as part of a Fundraiser for the Mr. Holland's Opus Foundation, which provides musical instruments to underserved K-12 and after-school programs, enabling thousands of students to enjoy the life-altering benefits of a quality music education.
More information: Chriss Ons at JustGiving