Christopher Hooker has released Octaver OC-D2, a free octave divider effect plug-in for Windows.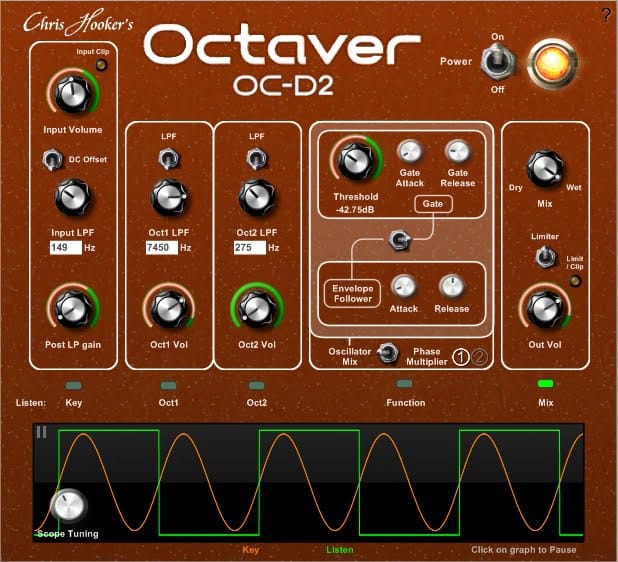 OC-D2 is an octave divider plug-in that generates signals one and two octaves below the original. It's based on the popular Boss OC-2 pedal, but with many more features and customizability far beyond what other octavers offer (both pedal and plug-in types).
Octaver OC-D2 features
Control the tracking accuracy.
Control the oscillator tone.
Control the dynamic envelope.
View the waveforms.
Tap the audio at any stage.
OC-D2 is available for download for Windows (32-bit VST).
More information: Christopher Hooker / Octaver OC-D2