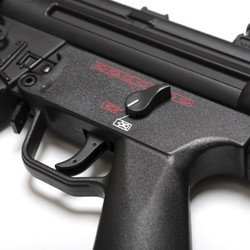 Chuck Russom FX has launched Guns: Volume 2, a new sample library of gun sounds.
The wait is over, the second half of our epic gun sound collection is now available. Guns: Volume 2 features over 4GB of multi-channel recordings from 12 all-new weapons.

And if that wasn't enough, also available today is Guns: Complete, our definitive multi-channel gun collection. Guns: Complete includes all of the weapons from Volume 1 and Volume 2 as well as 3 exclusive bonus weapons for 27 total guns and over 10GB of recordings!

To celebrate this epic release, all gun bundles are on sale until January 15, 2015.

Guns: Complete – normally $295 is on sale for $265.00
Guns: Volume 1 and Volume 2 – normally $175 each are on sale for $150 each

If you have already purchased Guns Volume: 1, you are eligible for a special upgrade to Guns: Complete.
More information: Chuck Russom FX / Guns: Volume 2