Spitfire Audio has announced availability of a new titles in the Originals series of instant writing tools.
Cimbalom perfectly captures its 19th century-originating shimmering, spine-tingling tuned percussion instrument namesake by being performed by leading London cimbalom player Greg Knowles, known for his work therewith on The Hunger Games in 2012 and 2007's The Golden Compass.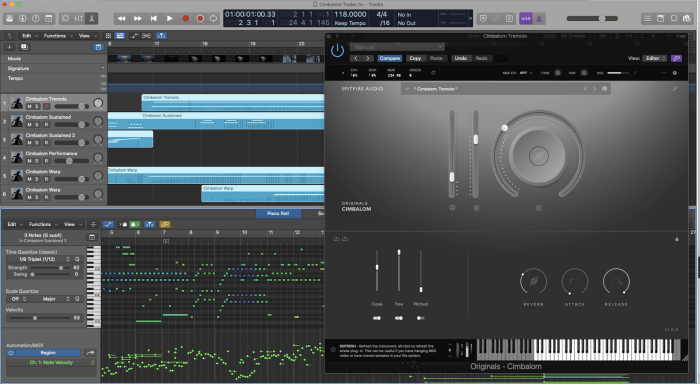 A shimmering, spine-tingling tuned percussion instrument, used in Hollywood scores for its mysterious, sinister sound. Cuts through an orchestra with its distinctly metallic tone.
Carefully captured to the highest standard in the hallowed (Lyndhurst) Hall at London's legendary AIR Studios, the library features three signals, five presets, and three straightforward NKS (Native Kontrol Standard) compatible controls, creatively combining to create the sound of suspense.
Originals Cimbalom is available for 29 EUR/USD/GBP. It runs in the free Spitfire Audio app, which supports VST/VST3, AU, AAX and NKS.
Note that owners of the now-no-longer-available Grand Cimbalom library will automatically receive Originals Cimbalom for free.