Cinesamples has announced its new CineWinds Monster Low Winds, a super beefy low woodwind ensemble of bassoons, contrabassoons, bass clarinets and contrabass clarinets recorded at the Sony MGM scoring stage in Los Angeles California.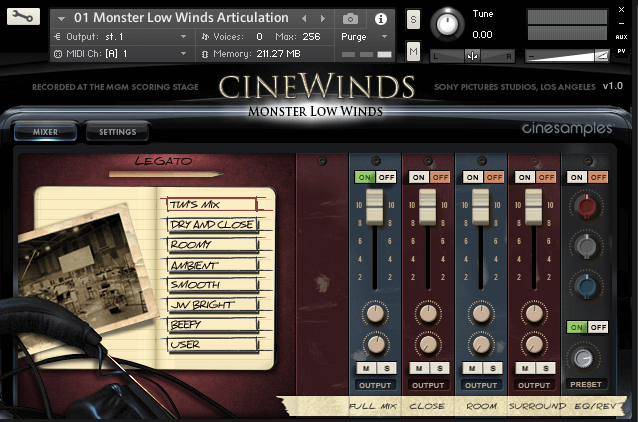 Recorded at the renowned MGM Scoring Stage at Sony Pictures Studios, Monster Low Winds features an ensemble of 2 bassoons, 3 contrabassoons, 2 contrabass clarinets, and 3 bass clarinets, all seated in a semi-circle to achieve a beefy, wide stereo sound.

As with every CineSymphony product, Monster Low Winds features the standard Decca Tree – Wide – Surround microphone arrays typical of feature film scoring. In addition, we set up a few close micrphone pairs.
CineWinds Monster Low Winds for Kontakt 5.6.8 and higher (full version) is available now for $99 USD.
More information: Cinesamples