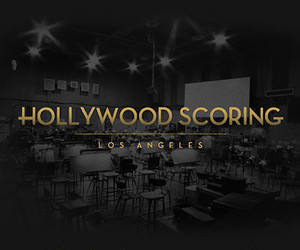 Cinesamples has introduced Hollywood Scoring, a next-generation music production company in Los Angeles, created to offer the legendary musical resources of Hollywood to the world of new media.
Hollywood Scoring is a complete Music Department available for producers of media content.

We offer a variety of music services from contracting musicians, music editing, music supervision, music preparation, composition of material from start to finish, building fully orchestrated synthetic mock-ups, and live performance coordination, to just about anything else related to media music production.
More information: Hollywood Scoring