Cinesamples has announced the release of Voices of War – Men of the North, a low-voiced male choir that covers all things "Vikings."
The Kontakt instrument library features a wide collection of ambience, atmosphere, drone, pad, legato, word-building and texture patches recorded at the legendary MGM Scoring Stage in Los Angeles.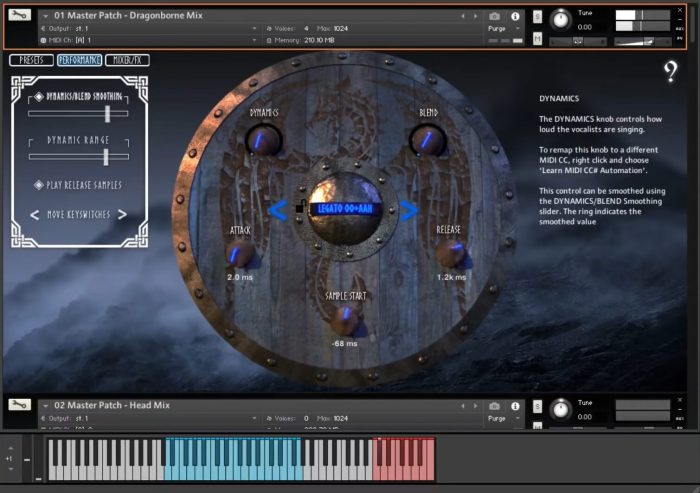 We had the assistance of a linguist fluent in Old Norse – the legendary native tongue of the Vikings. The library's vocabulary features sets of words pertaining to war, nature, and the gods – a true departure from the faux Latin based words featured in most word builders.

The dense early reflections of the Sony Scoring Stage smooth the transients, blending the tone in its signature dark and transparent tone. A set of full spectrum "enhanced" stereo mixes are included to achieve that familiar cinematic sound without the need for third party processing. You will find Voices of War to be a very "blendy" library.

Contrary to Voxos, Men of the North dials in a specific style of a half-voiced (sotto/mezzo voce), reserved style of cinematic singing. Special attention was paid to getting a true blended tone, perfect for pads and drones but also capable of carrying a word-based melody at a strong mezzo forte. The library excels with the modwheel set around 50-75 where holding a simple unison or fifth provides enough color to simply be its own cue. The color of the choir never formally opens up enough to be considered classical. It maintains its carefully chosen quasi-warrior (non-professional singer) tone perfect for this style.

The ensemble was a group of extended range baritones (additional range coverage for throat "quasi Tuvan" and falsetto patches).
The library is available for Kontakt 5.6.8 or higher (full version). It is currently on sale for $199 USD (regular $229 USD).
More information: Cinesamples