Cinesamples has launched the World Series Week, offering a 40% discount on a collection of cultural instruments from around the world.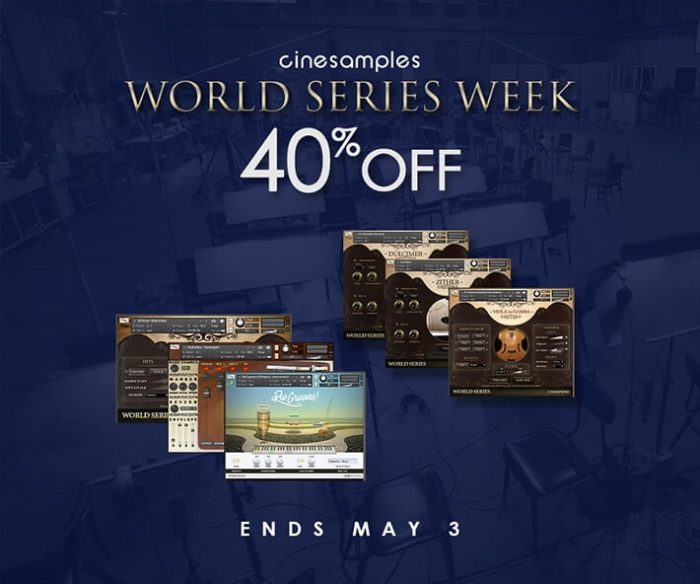 World Series instruments are perfect for adding unique and transformative sounds to your scores.
In the film composer repertoire, instrumentation is one of many tools that can transform a simple piece of music.

At Cinesamples, we believe that unique and ethnic instruments deserve the same care in recording and mixing as the orchestral staples, and we've been incorporating them ever since the original CineWinds. We're proud to present our World Series Libraries!
The sale ends May 3rd, 2020.
More information: Cinesamples