Cinesamples has announced a new freebie titled Mike's Garage, a Kontakt instrument library with a collection of random percussive items from around Mike Barry's garage.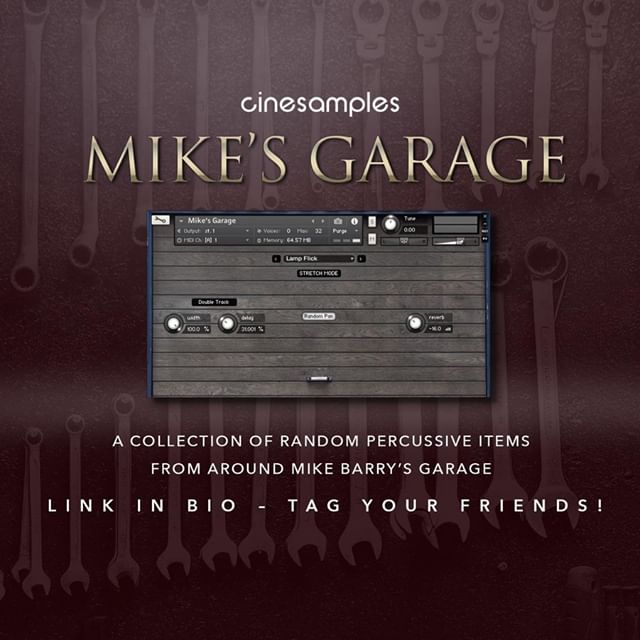 The pack includes some tonal and non-tonal sounds, useful for adding fun unique sounds to your compositions or for sound design.
Every once in a while, we get inspired to make some fun samples just to share with our community. With Mike's Garage, we literally recorded a bunch of the random items around Cinesamples co-founder Mike Barry's garage – including Exercise Balls, Drinking Glasses, Cajon, Car Doors, Page Turns, and more!
The instrument includes:
Exercise balls.
Beatbox.
Bodhran.
Cajon.
Drinking Glasses.
Metal Fence.
Floor Lamps.
Garbage Can.
Metal Gate.
Knuckle Cracks.
Leaves.
Metronome.
Page Turns.
Car Door.
Socket Wrench.
Adhesive Tape.
Ukulele Hits.
Xbox Hits.
Mike's Garage is a free download for Kontakt 5.6.8 or higher, full version.
Additionally, Cinesamples has launched a Perc Grooves Week sale, offering 40% off on Rio Grooves!, Tonal Ticky Tackies, and Deep Percussion Beds 1 and 2.
More information: Cinesamples