Cinesamples has announced the release of CineScore Template, a custom made template for Sibelius and Finale notation software, designed for media composers to achieve the clearest and cleanest engravings while using either of the major notation programs.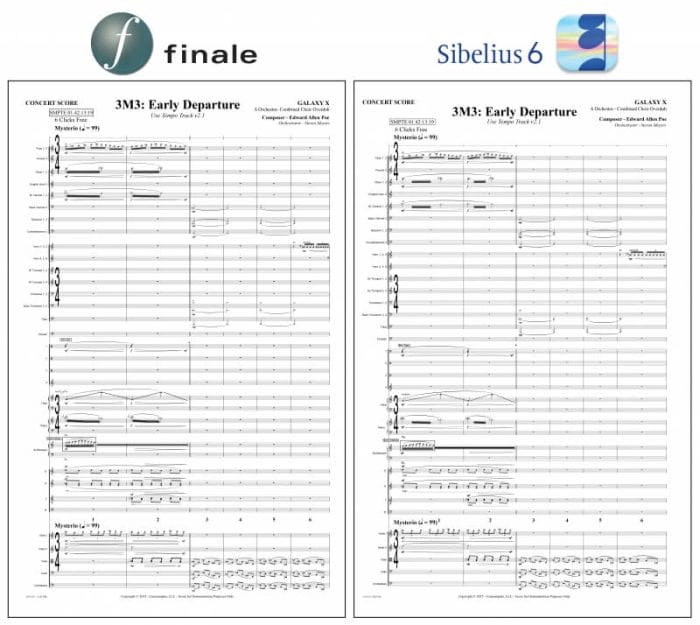 CineScore Template offers industry-standard articulations, spacings and engraving markings specifically designed for use in the studio environment.

Engineered to bridge the gap between Sibelius and Finale, these customized files have been tailored by master engraver Robert Puff to deliver clean reading charts quickly and efficiently.
CineScore Template features
Industry standard fonts for text such as "con sordino," "espressivo," "arco" etc.
Separate half note and whole note trill articulations.
Custom Aleatoric notation.
Custom, industry standard headers and footers.
Customized note and staff spacing.
Sample score and part PDF from composer Michael Barry, created using CineScore Template.
Document outlining standard operating procedures for film scoring specific notation frequently used on scoring stages for maximum efficiency.
The CineScore Template is available for purchase for the introductory price of $65 USD for a limited time (regular $79 USD).
More information: Cinesamples