Cinesamples has announced it has released CineMap, a handy utility that allows you to re-map and alter MIDI data in Native Instruments Kontakt.
CineMap is a multiscript utility for Kontakt that allows you to re-route and alter MIDI data before it reaches your instruments.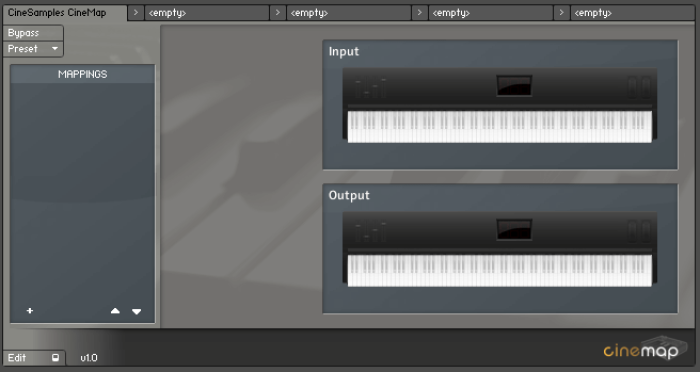 CineMap features
Re-mapping range of MIDI keys to another register on the MIDI keyboard.
Mapping multiple instruments to the same keyboard range.
Mapping CC11 (expression) to follow CC1 (modulation) for more exaggerated dynamics.
Mapping any CC to MIDI notes for easy chromatic glissandi.
Creating complex multis with multiple layers and instrument ranges – such as CineStrings CORE in the left hand and CineStrings SOLO in the right.
Taking advantage of MIDI channels 17-64 in Kontakt.
Re-mapping Keyswitches.
Many more uses only limited by your imagination.
CineMap is a free download for Kontakt 5.3.1 or higher (full version).
More information: Cinesamples