Cinetools has launched its latest sound effects sample library Halloween Tools, a collection that is full of nightmarish, frightening and unnerving sound effects guaranteed to get you in the Halloween mood.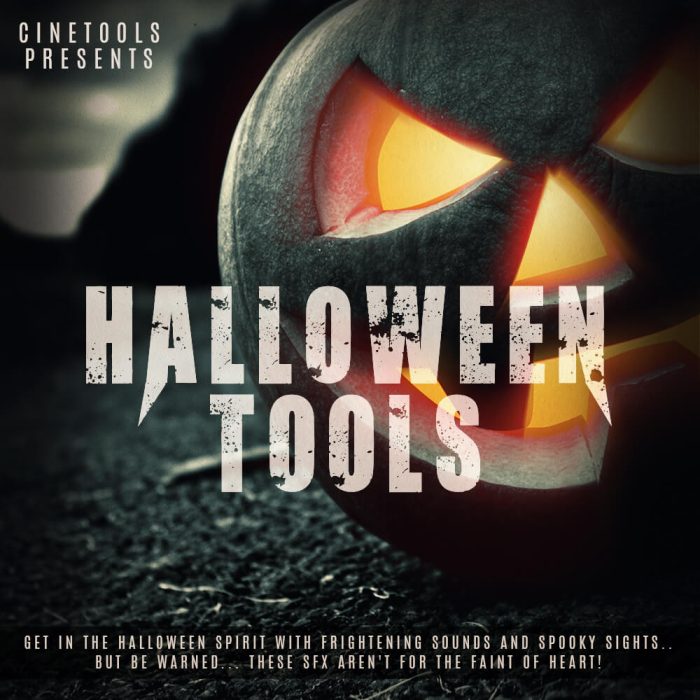 This gruesome library brings you a massive amount of ready-to-use elements such as: disturbing and eerie atmospheres, scary ambiences, monstrous and unearthly voices, unnerving stingers, terrifying bone crushing and gore sounds, blood explosions, blood spills and gut splatters, sword slices, gore rips and tears, dark brooding drones, monster growls, flesh eating zombies and wicked creature noises, bloodcurdling male and female screams, snarling beastly growls, demonish clown voices, frightening ghostly howls, crying wolfs, demonic laughs, ghost whispers, ominous owl sounds and other night birds, creepy church bells, howling wind, lightning and thunders, rattling chains, sinister grins, creaking great hall doors, very old rusty metal doors squeaks, wooden floor cracking etc.. just need to find your missing part of your apocalyptic project!!
Halloween Tools features
3.2GB of ready-to-use Horror SFX including 300 high quality sounds.
Includes 22 Ambiences, 40 Animal Sounds, 5 Atmospheres, 39 Creaks & Squeaks, 5 Drones, 29 Ghost Sounds, 24 Gore Sounds, 7 Laughs, 48 Miscellaneous Sounds, 6 Monsters, 35 Screams, 10 Werewolfs and 30 Zombies.
All the sounds in this library are perfectly categorized and labeled to make it easy for you to find them and to speed up your workflow.
Every sound was originally recorded at 24bit / 192kHz with Rode NT1, Rode NTG-3, Rode NT4, Rode NTG-8, Audio Technica BP4025, AKG C411 PP, Zoom F8, Zoom H6, Tascam DR-44WL.
All of the samples are designed and delivered in 24bit / 96kHz to ensure the highest quality for today's cinematic production needs.
Halloween Tools is available from Loopmasters for £44.95 GBP.
More information: Cinetools