Producertech has released its latest music production course Classic House Production and Sound Design, in which Maison Records owner Ian Bland constructs a classic house track from scratch, this time in Logic Pro.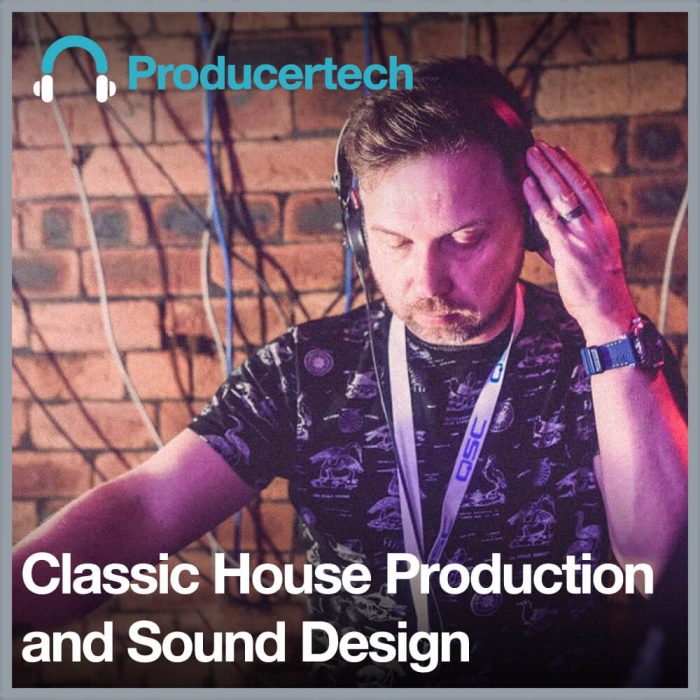 Using almost exclusively Logic's built-in instruments and effects, Ian shows how to design bass grooves, leads, pads, vocals and more, then arrange and mix them into a professional-sounding track.

The completed track, 'Living for the Moment', which has now been released on Rebel Eye under his alias Dancing Divaz, is supplied with the course in mastered and pre-mastered format. Ian also goes under aliases Hollywood Hills, Quake, Dejure, Blandy and many others, releasing on a host of popular labels, as well as his own label Maison Records. His impressive discography includes remixes for Queen and Prince, and dates right back to his formation of legendary rave outfit Dream Frequency in 1990!

On the course, Ian shows how to design and sequence every one of the musical parts, including grooving bass, stabbed synth and organ chords, sustained strings and vocals, using Logic's EXS24, ES2, Alchemy, B3 and Retro Synth. This allows students to see how each part of a house track can be created from the ground up, without relying heavily on samples. Once all parts have been produced, Ian then builds his arrangement, spending a decent amount of time on each section, so you'll learn how to maintain continuity and interest throughout the track. Finally, levels are balanced and effects applied, to ensure the end result is comparable to other professional releases in the genre.
Classic House Production & Sound Design features
5 hours of streamed tutorials from label boss.
Access 24/7/365.
Pro mixing and sound design tips and tricks.
Includes Logic projects.
100MB bonus samples.
Premaster and final master track audio.
The course is available at an introductory 30% discount until September 23rd, 2018.
More information: Producertech