With the launch of a tongue-in-cheek video which answers the question 'can too much compression kill your music?', Finnish tech start-up, CloudBounce, has vowed to end 'the loudness wars', where music producers over-compress their productions.
In the video, Finnish DJ/Producer Darude takes his huge, global hit, 'Sandstorm' and a set of Finland's finest, Amphion monitors, to the workshop of Hydraulic Press Channel. This YouTube channel from Finland has over 1.7 million followers and a hydraulic press that can crush anything in its path. CloudBounce remastered 'Sandstorm' to add their own compression, then with Darude and Hydraulic Press Channel take action to end 'the loudness wars' once and for all, in spectacular style.

The video can be viewed here and an equally entertaining behind-the-scenes video can be seen here, where Darude also gives his thoughts about over-compression and the effect it has on sound. CloudBounce users can also visit a special hydraulic press option. This will let them drop their tracks onto the online mastering platform and experience the effect of having them crushed!

CloudBounce offers automated online mastering, a low cost flexible alternative to traditional mastering, delivering such benefits as instant feedback on an audio track, a high quality demo to send to a label, or even a track immediately ready for commercial use. Of course, CloudBounce will compress a track during the mastering process, but the CloudBounce team have noticed an ever-increasing amount of compression being applied to music, with the mainstream EDM sound a particular culprit. They want to throw a spotlight on this trend, to put a stop to it and promote a discussion about the real reasons producers should compress their music.

CloudBounce CEO, Anssi Uimonen comments, "While compression and limiting are important ingredients in making music, one shouldn't overdo it as it ultimately doesn't do good for your song. Having dynamic range brings the nuances out better – no need to slam the s**t out of it and make others' ears bleed!"

"The loudness wars destroy your music," explains Darude. "It means that when a mixing engineer makes a perfect mix, but then a mastering engineer needs to meet a certain level of loudness, we lose definition, we lose details, we lose attack."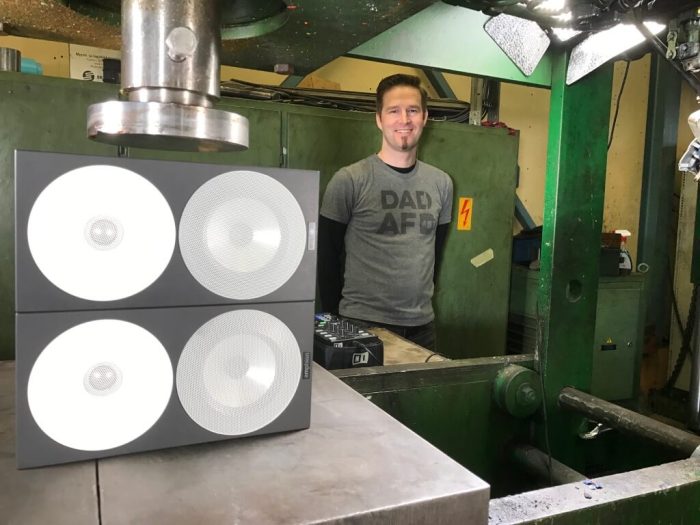 CloudBounce invites all users to enjoy having their tracks crushed in the CloudBounce Hydraulic Press option, but of course, is ready and waiting to provide real, quality, instant mastering whenever it is needed.
CloudBounce 2.0, the recently upgraded mastering engine, takes automated mastering to the next level, interpreting the needs and nuances of different genres like never before, to offer an unrivalled and versatile range of hi-res mastering solutions for tailor-made sound, starting at just $4.90 USD per track, rising to an unlimited monthly subscription of $29.90 USD, for two hi-res files per master and lifetime cloud backup.
More information: CloudBounce