Cluster Sound has announced the release of two Live Packs based on the vintage CZ-3000 synthesizer from Casio.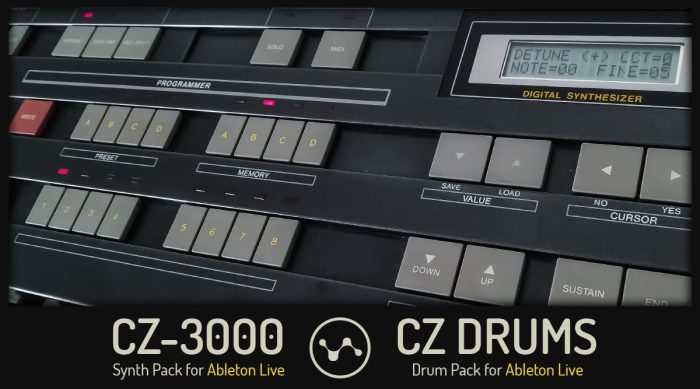 The CZ-3000 is a phase distortion synthesizers produced by Casio in the mid '80s. The Phase Distortion is basically a special case of the more complex FM synthesis used by Yamaha in their 'FM' synths. But this technique (used to avoid a patent infringement) implemented also a more complex waveshape of the modulator and other improvements that confer to the CZ-3000 a weird analogue feel but still in line with the classic '80s sound. A very unique synth suitable for an extremely wide range of music styles.
CZ-3000 is a 1.6 GB multi-sample synth pack based on the Casio CZ-3000, featuring 95 synth devices made with 5,800 samples. Instruments include basses, brasses, pads, piano & organs, key synths, and synth leads.
CZ Drums brings a collection of 40 synthesized tuned drums for modern electronic productions, with 2,400+ samples covering kicks & toms, snares & claps, mallets, synth percs, classic percs and metals & tops.
CZ-3000 and CZ Drums are available for 29 EUR and 9 EUR, respectively.
More information: Cluster Sound