Cockos Incorporated has released Reaper 6.0, a new version of the digital audio production application with a full multitrack audio and MIDI recording, editing, processing, mixing and mastering toolset.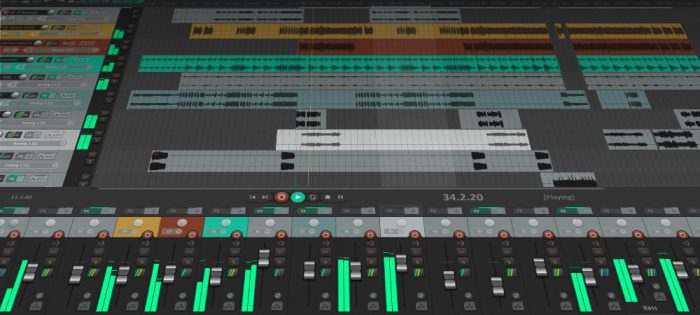 REAPER 6.0 contains many under-the-hood optimizations and improvements, in addition to the many items listed in the full changelog.

As always, we will continue to introduce improvements, optimizations, fixes, and major new features throughout the version 6 release cycle.
Changes in Reaper v6.0
FX Plug-in Embedding:Embed small versions of some plug-ins into your tracks control and mixer panels, including ReaEQ, ReaFIR, ReaXcomp, graphical JSFX plug-ins, and more.
MIDI CC Envelopes:Handle MIDI CC data as continuous data envelopes, rather than discrete events; create smooth, musical articulations and effects.
Auto-stretch Timebase:Automatically stretch and reconform audio around complex tempo changes; easily work with tempo-mapped and live-played recordings together.
Routing Diagram:View and edit project routing using a high-level graphical patchbay emulation.
Retina/HiDPI:Automatic rendering to HiDPI and Retina displays; new Default 6 theme supports 100%, 150% and 200% natively.
Big Project Improvements:Vastly optimized behavior for projects with high (200+) track counts; Metal display support for massively faster screen drawing on newer macOS displays.
New theme with extensive customizability via Tweaker script; Dynamic Split improvements; import and render media with embedded transient information; per-track positive or negative playback offset; faster and higher quality samplerate conversion; and many other fixes and improvements.
Reaper 6 is now available for Windows, Mac and Linux (experimental builds). You can evaluate Reaper in full for 60 days.
A discounted license is $60 USD and a commercial license costs $225 USD. The upgrade is free to owners of Reaper 5.
More information: Reaper