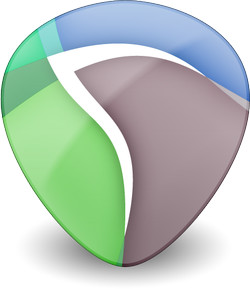 Cockos has released version 4.7 of Reaper, the music production software for Windows and Mac.
REAPER is digital audio workstation software: a complete multitrack audio and MIDI recording, editing, processing, mixing, and mastering environment.
Changes in Reaper v4.7
Project settings: better media format options for glue/apply FX, etc.
Able to select a preset when loading an FX.
More commands added to project tabs context menu, including Close all projects but current.
Multiple files can be opened together, each in its own project tab.
Project Tab close button can be dragged and dropped to left or right.
Media Explorer options now include Preserve pitch shift when changing media, Pitch shift knob behavior (now configurable), Always show waveform peaks for selected media, Display preview positions in tenths of seconds, Auto-stop preview after adding media and Add current folder to shortcut list.
Item Properties dialog: Position and Length can be displayed as time, beats or HMSF.
New option on MIDI Editor Customize note names menu to Merge note names from file …
New MIDI Editor mouse modifier contexts for MIDI source loop and marker and MIDI marker/region lane.
ReaVerb usage tips.
File Consolidate/Export: more options explained.
Project rendering: more options explained.
New option under Preferences, General to open last active project, all previously open project tabs, new project, or prompt. More options explained.
Performance Meter data is now sortable: also ReaMote column added when ReaMote is enabled.
Check the changelog for full details.
Cockos has also updated its ReaPlugs effect plugins to version 2.2, adding a 64-bit version and updates for ReaJS.
More information: Reaper