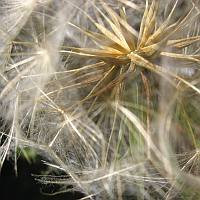 Coincidental Music has announced a Solstice Special, offering up to 25% off its soundsets for a limited time.
I usually hold a little bit of a sale around my birthday in August. This year, though, I've brought it forward a bit for various reasons, not least that I'm enjoying the summer weather (apart from the pollen) and fancy doing something other than emailing out orders on my birthday. Besides, a solstice is something that we all share, no matter which hemisphere we're in.

I'm also planning to expand Textur with some extra patches – some of which make use of the handy new Mod Map drawing features found in the latest version of ACE. If you haven't yet taken the opportunity to install version 1.3, I urge you to do so: there are a lot of tiny bug fixes and some splendid new Howard Scarr presets too. The Textur upgrade will, as ever, be free.
Solstice Special
Textur (64 patches for U-he ACE): £5 (normal price £6).
After Hours (100 patches for AAS Lounge Lizard EP-4): £7.50 (normal price £9).
Prism Sticks (150 patches for AAS Chromaphone): £10 (normal price £12.50).
The sale ends June 30th, 2014.
More information: Coincidental Music