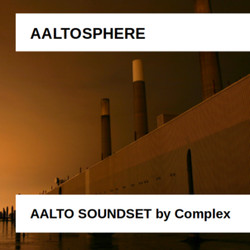 Complex has launched Aaltosphere, a soundset featuring 128 presets for the Aalto modular synthesizer plug-in by Madrona Labs.
Aaltosphere is about the machines and industrial plants of an advanced technological civilisation.

All the sounds are carefully designed to be as realistic as possible and to fit your necessities and goals.

It is formed by drones, industrial soundscapes, sequential & random machines, alarms, motors, chaotic SFX and Buchla like keyboards.
The soundset costs 10 EUR. A free demo bank with 8 presets is available to download. Requires Aalto v1.4.
More information: Zensound