ConcreteFX has released Feed, a FM/PM feedback synth which uses 3 oscillators that can modulate each other.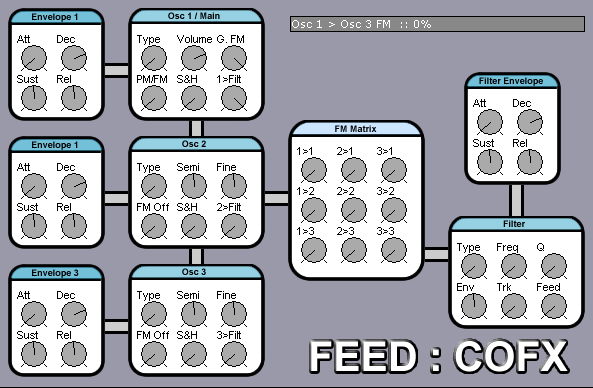 Feed features
3 Oscillators (Sine, Saw, RSaw, Tri, Sqr waveforms)
ADSR envelopes for each Osc
FM Matrix
Filter (Low12, High12, BP12 and BR12)
Bank of 15 presets
Note that the ConcreteFX website does not mention Feed (yet?).