CreativeLive 'Music & Audio' will broadcast a free audio production workshop, Studio Pass: Periphery, next week with special guest hosts, Periphery bassist/producer Adam "Nolly" Getgood and drummer Matt Halpern. In anticipation, CreativeLive has teamed up with Meinl Cymbals for a promotional giveaway offering two cymbal stacks.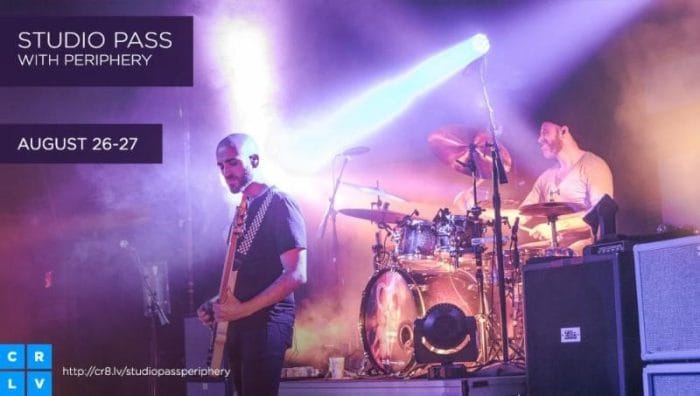 "Studio Pass: Periphery" will stream live on August 26 and 27 from 10:00 a.m. – 4:00 p.m. PDT / 1:00 p.m. – 7:00 p.m. EDT. Enroll for free at: https://www.creativelive.com/courses/studio-pass-periphery-with-adam-nolly-getgood-matt-halpern.

In this two-day event, viewers will get an exclusive, behind-the-scenes look at exactly how Periphery self-produced its two most recent album releases, Juggernaut: Alpha and Juggernaut: Omega. Getgood and Halpern will track drums live in the studio, showcasing some of the techniques they used on the records – everything from tuning, mic selection, mic positioning and some of their own tricks for handling mic bleed and other common challenges. They'll then walk through a complete mix using an actual session from the Juggernaut recordings as well as the drum tracks they recorded during the workshop.

Since its inception in 2010, CreativeLive has broadcast more than 600 courses to more than 2 million students worldwide. Now streaming live from studios in Seattle and San Francisco, CreativeLive hosts workshops in photography, video, design, business, audio, music, and software training, unlocking previously closed doors by making dynamic education accessible to everyone.
More information: CreativeLive / Studio Pass: Periphery