Cycling '74 has released Max 7, a full kit of creative tools for sound, graphics, music and interactivity in a visual environment.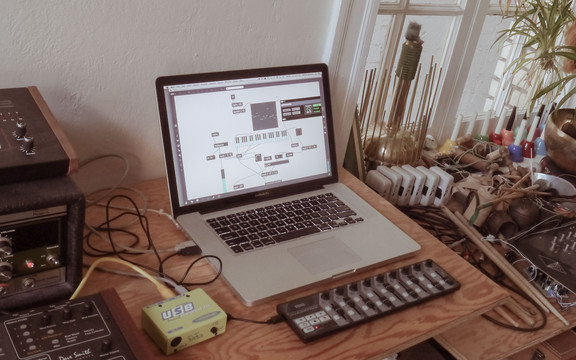 Now with a new interface optimized for speed and simplicity, major performance improvements, and a collection of powerful new tools to realize your ideas faster than ever.
Max 7 features
Full support for MIDI devices and modern audio hardware.
Limitless audio options including basic DSP building blocks, VST, Audio Units, and Max for Live devices.
Flexible support for multi-channel audio.
Realtime input from webcams, digitizers, and built-in hardware.
Serial and HID support for a wide variety of electronic prototyping boards and controllers.
Interactive OpenGL graphics and GLSL shaders, including realtime shadows.
Support for multiple displays and tools for live projection.
Efficient realtime HD playback and hardware-accelerated image processing.
Transcoding and interaction between audio, video, graphics, and control data.
Max 7 is available for purchase for $399 USD. An upgrade from previous Max versions is $149 USD, and you can also subscribe for $9.99 USD/month. Ableton Max for Live or Live 9 users can crossgrade for $299 USD.
More information: Cycling '74 / Max 7