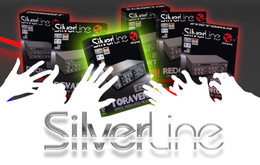 D16 Group has announced a group buy for Silverline, the bundle of effect plugins for Windows and Mac.
Now you have a rare opportunity to get our complete SilverLine Collection for an incredibly low price: buying only one of the SilverLine effects gives you a chance to get all the rest for free!

Purchase any plug-in from the SilverLine Collection to join the Group Buy promotion. The Group Buy counter will increase each time any customer purchases a SilverLine plug-in. When the number of participants reaches the next level, you will be able to get the SilverLine effect of your choice for free!
The Silverline Group Buy ends June 16th, 2011.
More information: D16 Group / Silverline Collection