D16 Group has announced the upcoming Toraverb 2, an update of its versatile reverb audio effect plugin for Windows and Mac.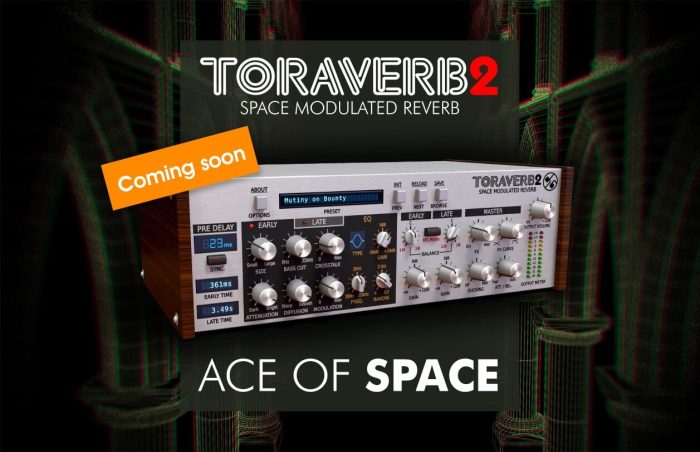 The update includes selectable curves for the parametric EQs, as well as realistic tweakable crosstalk for a better impression of physical space.
A new early/late mixer features controllable balance for L/R and M/S domains, providing new dimension of control. Also added is a built-in ducker.
Ace of Space is coming – new version of our well known effect the Toraverb 2 – Space Modulated Reverb is almost here.

More details about it including pricing and special offers will be available at the day of release – 2017 October 3th
Customers purchasing Toraverb now (39 EUR) will receive the upgrade to Toraverb 2 for free when it is released.
More information: D16 Group