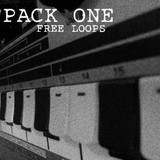 Dan303 (Dan Weatherall) has released PACK ONE, a collection of free 303 samples.
Dan writes:
PACK ONE is the first of what I hope to be a series of free sample packs. I started out recording these loops for use in my own music but I think other people may enjoy using them too.
PACK ONE features
71 loops, sampled at 32KHz using a Zoom MRS2b 4-track.
32 Drum Loops — "Clean" Drum loops from a Roland MC-303 (Techno 2 kit) and "Dirty" loops, run through the decimator effect on a Korg R3 to give them a Lo-Fi gritty sound.
39 Bass Loops — The bass loops came from a FB-383 (TB-303 clone) sequenced by a Roland MC-303 and also sampled running though the decimator for a harsh, buzzy, "dirty" sound.
PACK ONE is available as a free download.
Visit Dan303 for more information.