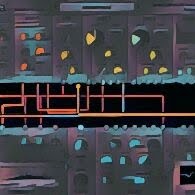 BoBSwanS has announced the release of a new soundset for the Virta synth by Madrona Labs.
Dark Signals features a collection of 50 patches for the instrument that offers sound-controlled synthesis and effects.
Madrona Labs Virta is a audio controlled synthesizer that takes any audio signal and can either mangle the audio with its great processing modules or turn it into a beautiful synth sound with it's fully featured Madrona Labs synthesis modules. It can also be routed to take incoming midi signals so you can trigger the oscillators like a traditional VSTi.

All this is controlled and patched using Madrona Labs amazing modulation system.
Dark Signals features
27 audio FX.
5 audio synths.
7 drones.
11 MIDI synths.
The soundset is available for purchase for 6 EUR.
More information: BoBSwanS