David Poirier-Quinot and B. F.G. Katz have released version 0.9.2b of Anaglyph VST, a plugin that integrates the results of over a decade of spatial hearing research into a high-precision binaural rendering engine.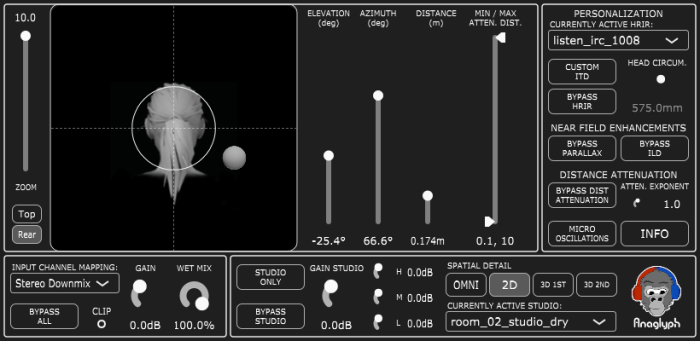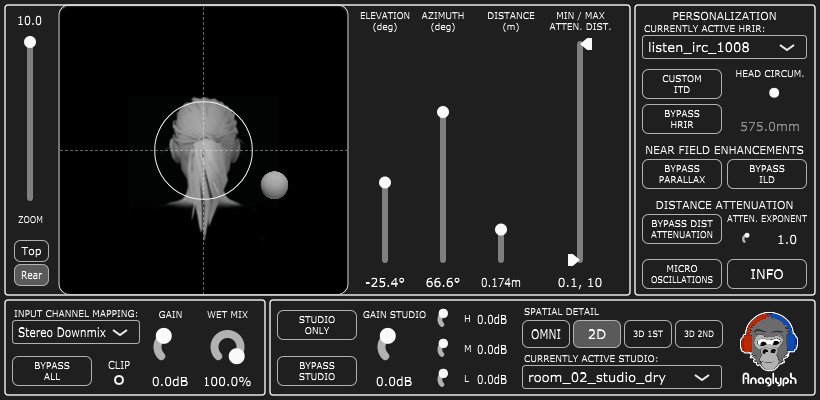 Anaglyph is part of an ongoing research effort into the perceptual and technical capabilities of binaural rendering.

The latest incarnation, Anaglyph VST, has been designed as an audio plugin to both support ongoing research efforts as well as to make accessible the fruits of this research to audio engineers through traditional existing DAW environments.

Amongst its features, Anaglyph includes a personalizable morphological ITD model, near-field ILD corrections and HRTF parallax selection, a Localisation Enhancer, an Externalisation Booster, and SOFA HRIR file support.
The beta of Anaglyph VST is available as a free download for Windows and Mac (for non-commercial use). A Linux version is in development.
More information: Anaglyph