DDMF has announced the release of the MagicDeathEye plugin, an emulation of the ultrasmooth variable-mu tube compressor in collaboration with Ian Sefchick.
An ultrasmooth variable-mu tube compressor that has so far only been available in hardware format is now ready to be used in your DAW. It's been quite a ride to emulate this baby, but the end result is well worth it!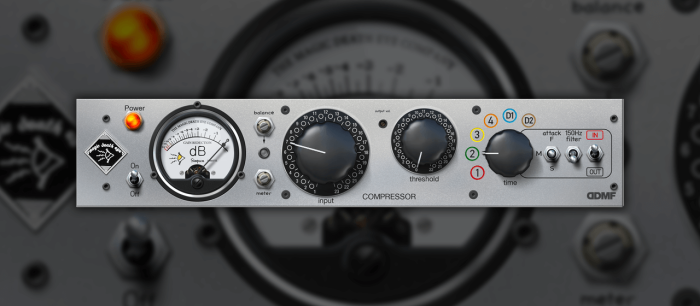 The plugin is said to stay extremely close to its hardware role model while still keeping the CPU load at a very reasonable level.
Everybody who has ever had a chance to listen to a MagicDeathEye compressor has been blown away by its sound. Carefully designed by Mr. Ian Sefchick (mastering engineer at Capitol Records), this tube compressor's circuit is loosely based on a Fairchild 660.

It's a variable gain compressor that sounds just as great on your mastering bus as on your individual tracks. Nothing is smashed here, everything breathes and shines while the MagicDeathEye will smoothly glue your audio signal together in that warm and almost elegant way only expensive tube compressors can.
The MagicDeathEye plugin (VST/AU) is available for 89 EUR / $99 USD. It is also available for iOS as a plugin in AUv3 format.
More information: DDMF