de la Mancha has announced that its GTO, GTX, QB-3 and ClipStar plug-ins are now available as freeware.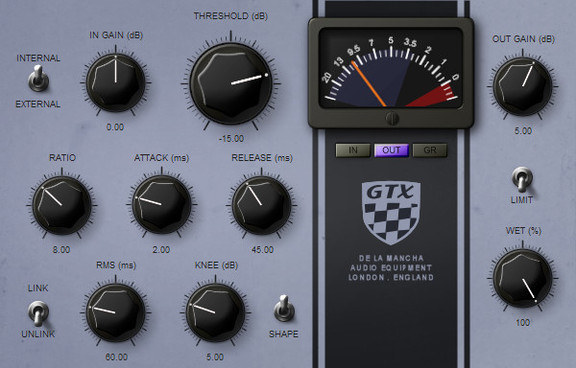 GTO and GTX are a pair of vintage style 'character' compressors, designed like their muscle car name-sakes for brute power, pure speed and to make a loud noise. They have everything you'd expect in a thorough-bred compressor, but are tuned for maximum control and ease of use, each with their own unique vintage colouring on top.

GTO is a peak compressor, designed for raw power and lightning response. GTX has a smoother RMS delivery with further refinement in the shape of a knee control.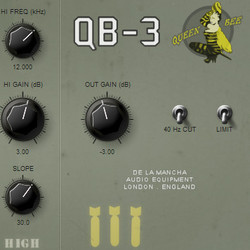 QB3 is a vintage-style, 3-band EQ plug-in, with its own unique colouring and a few tricks up its sleeve. For each band you can adjust the centre frequency and gain.

For the low and high shelving bands you can adjust the steepness of the slope, whilst for the mid peaking band you can adjust the bandwidth. This allows a range of sounds from steep, sharp cuts to smooth and gentle boosts.

ClipStar is a soft clipper effect plugin, designed to prevent peaks in a subtler way than hard clipping, increase loudness and add pleasing saturation.

Where ClipStar differs from other clippers is that it can leave the low frequencies untouched, where distortion is more evident, and allow a greater boost in gain without noticeably degrading the signal. You can use ClipStar for peak protection, for loudness gain or for sympathetic distortion depending on your mood and the phase of the moon.
The plug-ins are available to download for Windows (VST). Donations to Cancer Research UK are appreciated.
More information: de la Mancha / GTO, GTX, QB-3 & ClipStar