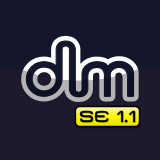 de la Mancha has announced that some of its plugins have been updated using SynthEdit version 1.1.
Some users with multicore processors and certain hosts have reported issues when trying to load multiple instances of the same SynthEdit plugin.

This update eliminates any problems of multiple plugin instances with some multi-core CPUs.

More details here: http://www.delamancha.co.uk/support.htm#se11
Updated de la Mancha plug-ins
GTO/GTX/GTA/GTS Compressors.
QB-3 Vintage EQ.
dirty harry lofi synth (also includes additional features with more dirt types, more lofi options, arp octave range and additional presets).
bassbomb bass monosynth.
PULS lofi synth.
The Vintage Colour and Noise 'n' Bass bundles are also updated for these plugins.
Existing customers will get free updates, with download links being sent out currently and over the next days. In the near future, some of the other de la Mancha plug-ins will also be updated.
More information: de la Mancha