Dead Duck Software has released two free VST plugin bundles. The Synth Bundle offers a digital subtractive synth and an FM synth.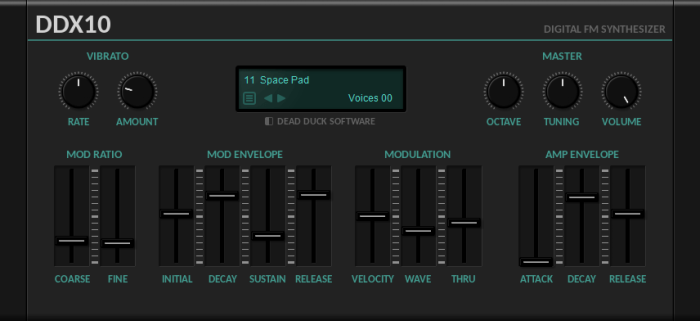 From a time when VST dinosaurs roamed your plugin folder, the Dead Duck Synth Bundle brings you new versions of two VST classics: the JX10 and DX10 synths from mda.

Presenting the DJX10 Digital Subtractive Synthesizer and the DDX10 Digital FM Synthesizer, two 'old-school' synths featuring very low CPU usage, a range of built-in sounds, full preset-management and attractive graphical user-interfaces.

Whether it's that old school digital sound you're looking for or just plain old nostalgia, the Dead Duck Synth Bundle has something for everyone.
The Effects Bundle comprises a collection of 16 'no-frills' effects, including delay, reverb, chorus, autopan and more.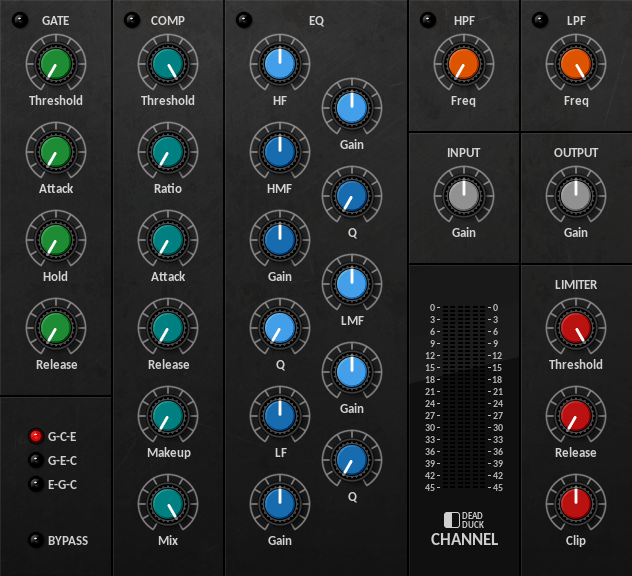 The bundle includes the following plugins: AutoPan, Channel, Chorus, Compressor, Delay, Equaliser, Filter, Flanger, Gate, Limiter, MonoDelay, Phaser, Reverb, SigGen, Tremolo, Utility.

Available in VST 2.4 format for Windows 32-bit and 64-bit hosts.
The Dead Duck plugins are available for download as 32- and 64-bit VST plugins for Windows.
More information: Dead Duck Software