Audio Plugin Deals has announced that there is just one week left to get the Audio Imperia & Exotic States Cinematic Experience Bundle at a 78% discount.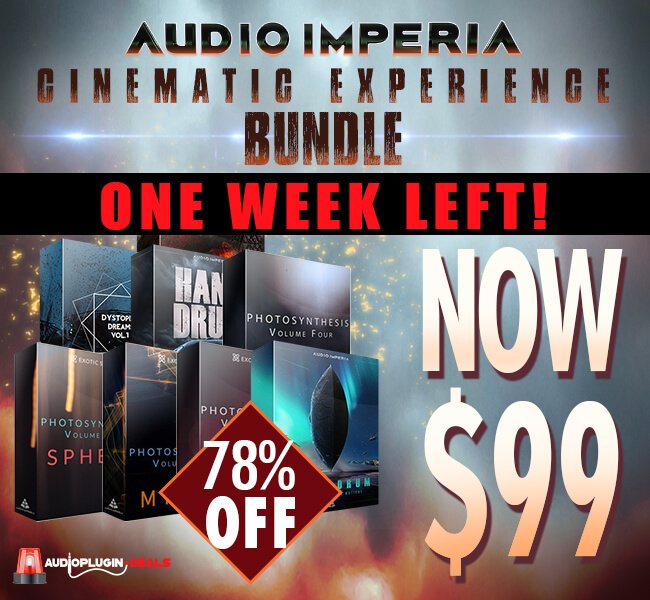 For just $99, get a massive 8-in-1 bundle of high-quality toolkits and instruments worth a combined total of $462.

Audio Imperia is a joint venture of composers, sound designers, and developers focused on creating boutique trailer and video game music specific instruments that instantly inspire.

Just 1 Week left on this amazing deal which ends on August 23rd. Don't miss out!
The bundle deal includes Hank Drum and the Hank Drum Exp 1 Cinematic Motions pack, both Dystopian Dreams volumes, and all four Photosynthesis libraries for Native Instruments Kontakt.
The offer expires August 23rd, 2017.
More information: Audio Plugin Deals