Decomposer has released a new alpha version of its free Sitala drum sampler instrument for Windows and macOS.
The update includes a multi-out mode, MIDI learn, and various other improvements.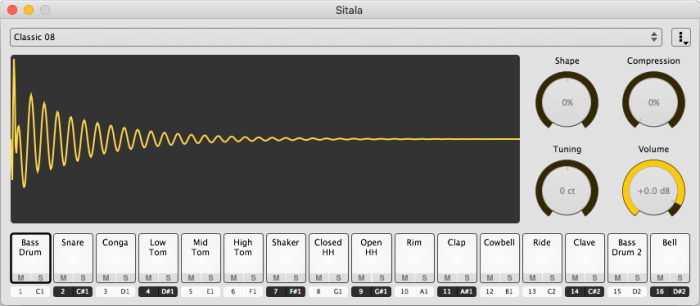 Based on the feedback we got here and via a couple other channels (primarily our Facebook group) we've got a new Alpha 4 release of our free drum sampler ready now.
Changes in Sitala v1.0.0 Alpha 4
Optional stereo or 16-out (one out per pad) modes.
MIDI learn and General MIDI mapping.
More accurate trigger and choke timing.
Support ASIO drivers (Windows).
Click on waveform plays sound.
Drop a file onto overview display to load sample.
The new alpha is available for download now in VST an AU plugin formats. It also runs as a standalone app for Windows and macOS.
More information: Decomposer