Plugin Boutique has launched an exclusive sale on the Dehumaniser Simple Monsters effect plugin by Krotos, offering a 70% discount on the vocal processing tool for a limited time only.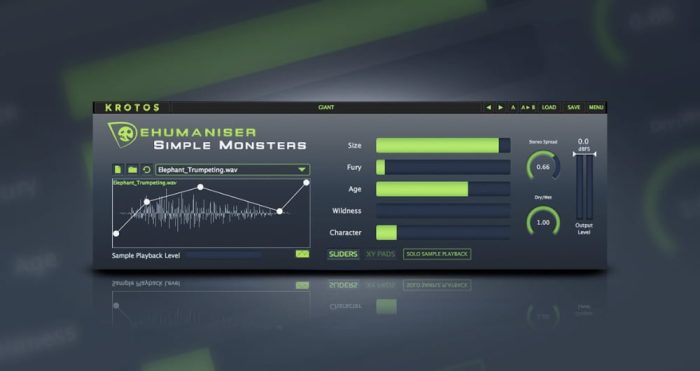 Dehumaniser Simple Monsters is a powerful vocal processing tool perfect for a range of vocal effects, from monsters to robots and many more.

Using Dehumaniser 2's engine, we have distilled its many parameters down to five main monster voice elements, offering incredible flexibility while streamlining your voice effects creation workflow. These five elements, controlled with sliders, interact and influence each other dynamically.

Set the overall feel with the size, age and character parameters while using wildness and fury to shape your monster's personality.
Regularly $99 USD, the plugin is on sale for only $29 USD until September 5th, 2020. It comes in VST, AU and AAX formats for Windows and Mac.
More information: Krotos