DENPA has released Talking Filter, an audio effect plugin for Mac OS 10.9 or newer.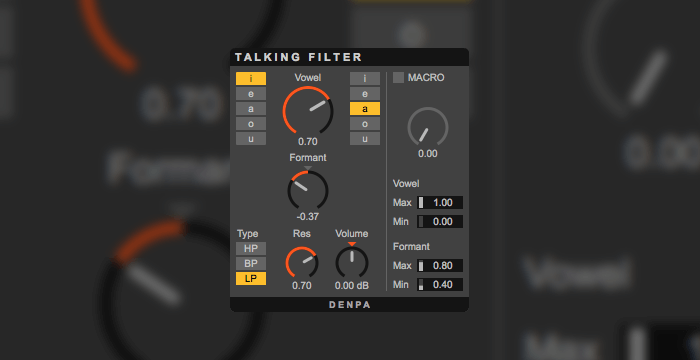 The Talking Filter allows you to create vocal-like vowel sounds. It includes 5 vowels and 3 filter types.
Talking Filter features
5 Vowels : i, e, a, o, u.
3 Filter Types : Low Pass, Band Pass, High Pass.
Macro Control.
In/Out : 2 In, 2 Out.
The plugin is available for $15 USD. A free demo version (VST/AU) mutes the output at a certain interval.
More information: DENPA