Reverb has announced that more than 100 pieces of House legend Derrick Carter's home studio will be available for sale on Reverb, starting September 30th.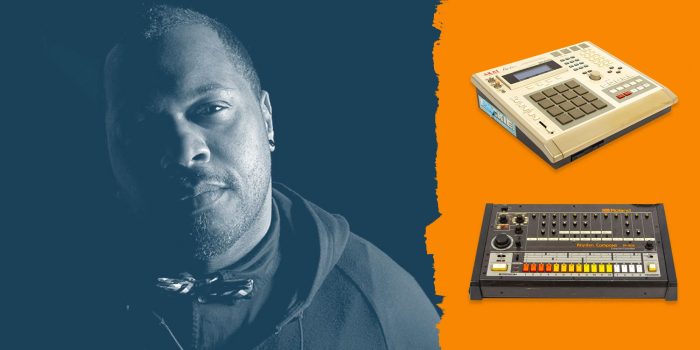 Carter's collection of gear includes classics like the Roland TR-909 Carter used on his Sound Patrol records and on remixes released by Classic, the label he founded in the mid-'90s, as well as rare pieces like an Ensoniq Fizmo Transwave digital synth.
"Fun fact about this one," Carter says about the 909. "There's a promoter who was putting together a rave and had Jeff Mills on his line up and I guess Jeff Mills needed a 909 for his performance and I let him borrow mine. So it's my 909 that Jeff Mills also played on for a live show."
Other musical gear that will be available includes a Roland TB-303, modified TR-808, two Akai MPC3000s, Moog Minimoog Voyager Signature Edition, Yamaha DX7IIFD, Technics SX-WSA1R Synthesizer, and lots more.
To be notified as soon as The Official Derrick Carter Reverb Shop opens on September 30th, sign up with your email address at the shop preview page.
More information: Reverb