Detunized has announced its 7th anniversary, which it is celebrating with the launch of a new website and a limited time sale on its products.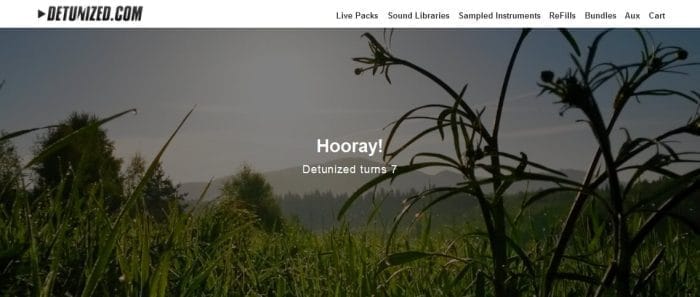 Seven years ago Stephan Marche founded Detunized, a platform for development and distribution of sound libraries and instrument packs.
Over the course of time the catalog of available releases has expanded to currently more than 80 Live Packs, various universal format libraries as well as a number of professional sound design and foley libraries.

This month Detunized turns 7 and Stephan Marche is celebrating this with a completely re-designed website plus staggered discounts throughout April.

The new website features extensive search capabilities, better browsing experience through all categories and available formats, comprehensive account management with personal download history for each registered user plus a lot more things that welcome the visitor.

In celebration of the "7", Detunized now offers storewide birthday discounts throughout entire April.
Anniversary sale
April 2nd until April 10th – 35% starting at a minimum purchase of 35€
April 11th until April 17th – 28% starting at a minimum purchase of 28€
April 18th until April 24th – 21% starting at a minimum purchase of 21€
April 25th until April 30th – 14% starting at a minimum purchase of 14€
Use coupon detunized7 at checkout to take advantage of this offer.
More information: Detunized