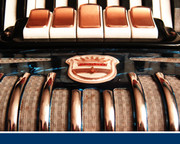 Detunized has released DTS016 – Bellows, a new Ableton Live Pack featuring the sounds of a Firotti accordion and a Heroldina melodeon.
Both instruments were recorded with all registers, chords and keys including wild noises of creaking leather belts and clacking reeds.

With the Ableton Live Pack the user can create the desired sound by changing the Discant / Bass balance, the Push / Pull balance, the selection of registers and the stageless leveling of the noise of leather belts and reeds.

Furthermore the Live Pack introduces user assignable key groups for Bass, Major, Minor and Major7 chords. This allows performing alternating bass accompaniments in all keys.
The DTS016 – Bellows Ableton Live Pack includes 176 samples (24bit, 44.1khz) and is available to purchase as an instant download for 6.78 EUR. Detunized subscribers pay 4.98 EUR.
Detunized has also announced a "Soccer World Cup 2010 Special Offer", a time limited offer for BANGBOX 2010.
BANGBOX 2010 is now available for 45.00 €. This 2.5 GB download contains all 2009 Live Packs plus Grandpa´s Piano and saves more than 30% as compared to separate releases.
This offer is valid until 11 July, 2010 – the day of the final Kick-Off.
Furthermore, Detunized has expanded its catalog with Refills and Directwave Banks. Three titles are currently available: DFR001 – Fundamentals 2010 (first official DETUNIZED release from April 2009 – revised for 2010), DFR002 – Cinematic, and DFR003 – Hades.
More information: Detunized