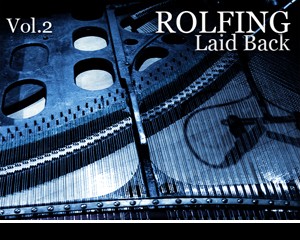 Detunizes has announced that Rolfing Laid Back Piano Vol. 2 is the latest addition to its Universal Format catalog.
It features 6 "prepared piano" sounds from a rotten upright piano without keyboard. A variety of objects like glasses, a ball of felt, printer paper, a curtains bracket or even the engineer´s thumbnail were used to excite the strings and the body of the Rolfing. Each patch in the library is included in 5 different formats (SFZ, NKI, SXT, EXS, FXP)
Rolfing Laid Back Volume 2 Universal features
Supported formats: SFZ, NKI, SXT, EXS, FXP.
Instruments: 6.
Content: 217, 24 Bit/44.1 kHz, 500 MB.
Universal Formats category was initiated in early 2013 and introduces sounds that are accessible by a wide range of software samplers and DAWs. Universal Format releases contain pre-configured patches that load instantly into NI´s Kontakt, Reason´s NN-XT, Logic´s EXS, Steinberg´s Halion and numerous software samplers and sample players that know of the SFZ standard. Beside that range of virtual instrument patches Universal Formats also includes pure WAV-file libraries.
Currently the following sound libraries are available in universal formats:
DTG009 – Rolfing Laid Back Vol.1 (universal) – prepared pianos
DTG012 – Forstrasse No. 8 (wav) – found sounds
DTG013 – Curetronic Modular Vol 1 (wav) – modular synth loops
DTG027 – Just Water (wav) – flowing, dripping, frozen water
DTG029 – Infinite (wav) – deep drones & tense textures
DTG035 – City Traffic (wav) – busses, cars, trains and more
DTG037 – Chropolis (universal) – Rhodes Chroma Polaris
DTG039 – Composite Keys (universal) – Acoustic Modeling Adventures
DTG042 – 4op (universal) – Frequency Modulation Sound Synthesis
DTG043 – Vox Populi 2 (sfz, nki, sxt, exs, fxp) – Analog Synthesizers
DTG045 – Polite 800 (sfz, nki, sxt, exs, fxp) – Hybrid Synthesizers
DTG047 – Computer Noises (wav) – Field Recordings
DTG048 – Piano (universal) – An Upright Piano in a small venue
DTG049 – HumBuzz (wav)- Electromagnetic field noises
DTG050 – Glass Harp (universal) – Singing Glasses
More information: Detunized