Detunized has announced the release of a new sound library. Ambisonic Steam Trains features recordings of 3 different narrow-gauge railways in Saxony/Germany where they meander through narrow valleys and bends.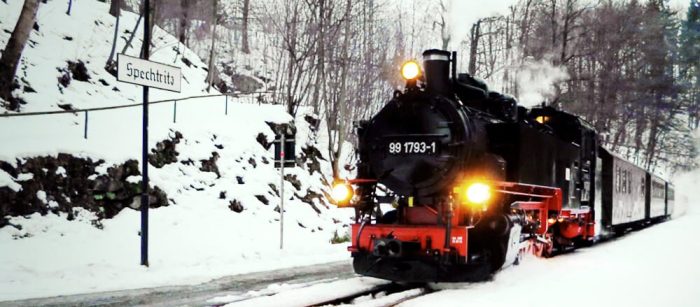 The library includes more than 3.5 hours of recordings that are taken directly at the train drivers position in the cabin as well as from wagon platforms and passenger seats. Also recordings of train pass-bys, shunting and service operations in the depot are included.

With the Ambisonic format it is guaranteed that the acoustically rich and diversified surroundings of steam trains in action are captured spherical in each and every detail.
Ambisonic Steam Trains features
Live Pack: 26 Instrument Racks, 1.7 GB.
Broadcast WAV light: 26 stereo files, 24/48, 1.7 GB, 97 min total playing time.
Broadcast WAV HD: 55 stereo files, 24/96, 7.5 GB, 218 min total playing time.
Ambisonic HD 2496: 55 takes, 24Bit/96 KHz, Ambisonic A-Format + Stereo, 23 GB (extracted), total playing time of 218 minutes.
Ambisonic Steam Trains is available for purchase in different formats, priced from 12 EUR to 79 EUR.
More information: Detunized / Ambisonic Steam Trains