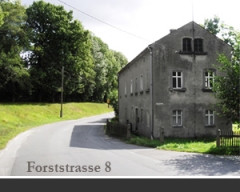 Detunized has released DTS012 – Forststrasse 8, a new sound pack for Ableton Live featuring found sounds from the attic.
An old house somewhere in the German countryside with an attic full of sound objects like pots, pans, lids, chairs, wardrobes, bicycle frames, basins, bathtubs and shaky windows.

The recordings made there served as the foundation for the creation of a nice selection of long and evolving textures and drones that cover the borderline between tonal and atonal soundscapes.

Every sample was carefully handcrafted by passing several processing stages. The release includes them as chromatically mapped instrument rack and as live clips.
DTS012 – Forststrasse 8 features
Format: Ableton Live Pack.
Instruments: 1 + 62 Clips.
Keyrange: C1 to C#6.
No. of Samples: 62, 7 to 59 seconds long.
Disk space needed: approx. 408 MB.
Installation instruction included.
DTS012 – Forststrasse 8 is available to puchase now, priced at 4.98 EUR for Detunized subscribers, or 6.78 EUR as an instant download.
More information: Detunized