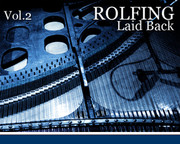 Detunized has announced the release of DTS020 – Rolfing Laid Back Vol. 2, a prepared piano sound library for Ableton Live.
Rolfing Laid Back Volume 2 contains more sounds taken from a found upright piano.
This dilapidated upright, whose better days have clearly passed, consists of nothing more than the cabinet and about 50 detuned strings, no keyboard or pedals. Notably the upright´s undamped reverb produces a dense and long decaying sound with a vaque pitch center.

For the Live Pack six multisampled instruments that introduce versatile prepared piano techniques were created. Different kinds of objects like glasses, a ball of felt, printer paper, a curtains bracket or a human thumbnail were used to excite the strings and the cabinet of the upright. Rolfing Laid Back Volume 2 comes as a creative toolbox for composers and sound designers and perfectly complements to Rolfing Laid Back Volume 1 which was released earlier this year.
Rolfing Laid Back Vol. 2 features
6 instruments for Ableton Live 7 or higher.
217 samples, 24 Bit/44 kHz.
500 MB content.
DTS020 – Rolfing Laid Back Vol. 2 is available to Detunized subscribers for 4.98 EUR, or for 6.78 EUR as an instant buy.
More information: Detunized