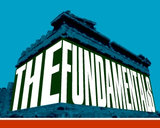 Detunized has released DTS001 – The Fundamentals, a collection of pure analog bass sounds.
A huge extension serving as a multifunctional bass sound supplier.
DTS001 – The Fundamentals features
Created from 100% pure analog sources, divided into three categories: Elektrikbass, Kontrabass, Synthbass.
All instruments are made of 24 Bit multisamples ranging from C1 to G4.
Equipped with a set of up to eight control devices for instant tweaking.
Download sizes are 270 MB, 150 MB and 300 MB for Live, Reason, FL Studio.
DTS001 – The Fundamentals is available now as an instant download for 7.98 EUR. Subscribers only pay 4.98 EUR.
More information: Detunized